2021.12.14 20213rd Batch
2021.12.11 DEMOLA 2021.3rd FINAL Pitchを開催しました!
2021.12.11 DEMOLA 2021.3rd FINAL Pitch was held!
2021年12月11日に今年度3回目となるDEMOLA HOKKAIDOのFinal Pitchを開催いたしました!
4チームがそれぞれ個性を活かして発表を行い、意思決定者の方に向けて自分たちのアイデアを伝えました。
北海道大学のフード&メディカルイノベーション国際拠点とzoomでのハイブリッド形式で実施し、
地理的な制約を超えた双方向のやり取りが実現いたしました。
学生チームはこれから最終的な提案をまとめたドキュメントの作成を行います。
あと少し、頑張りましょう!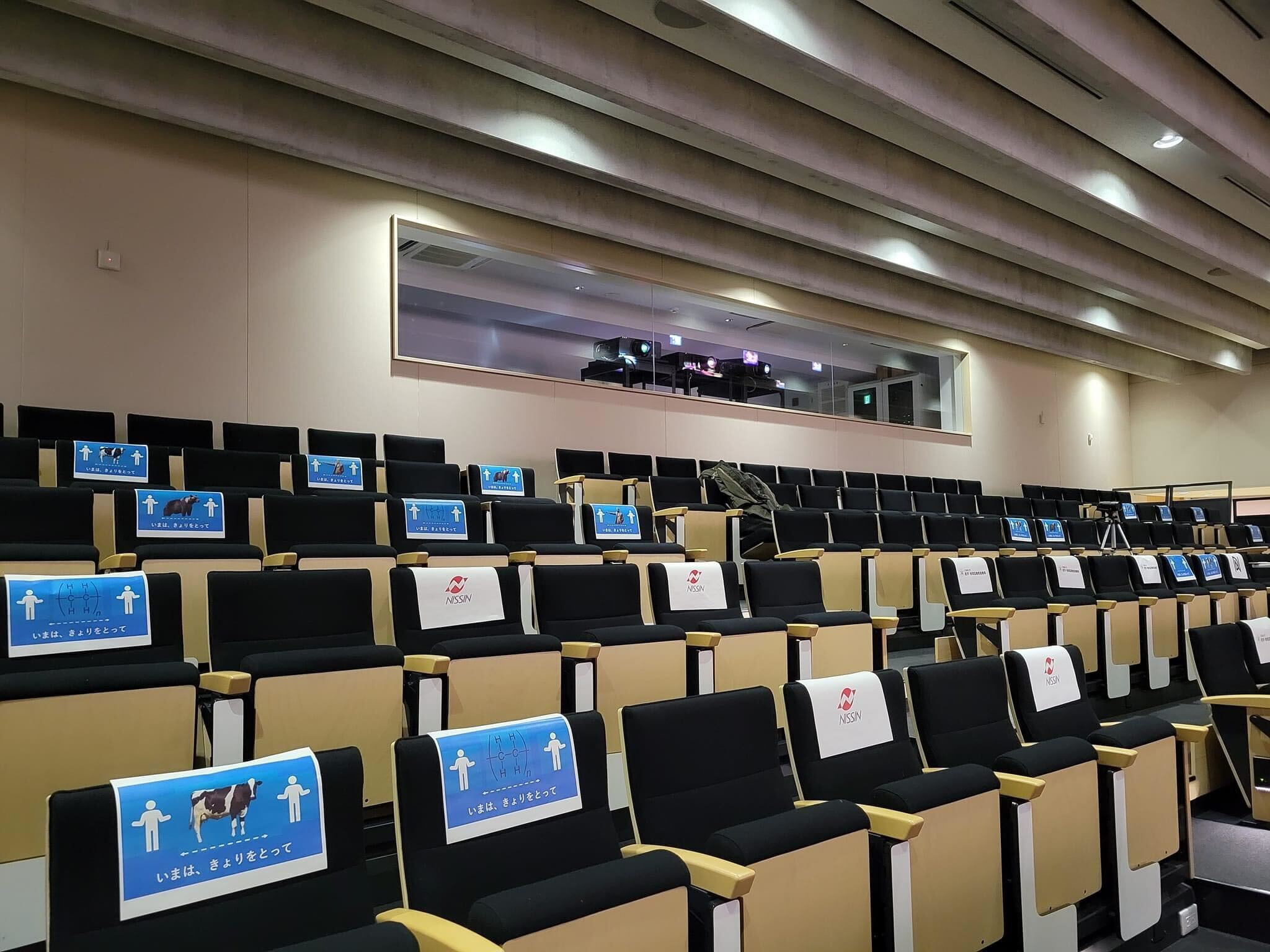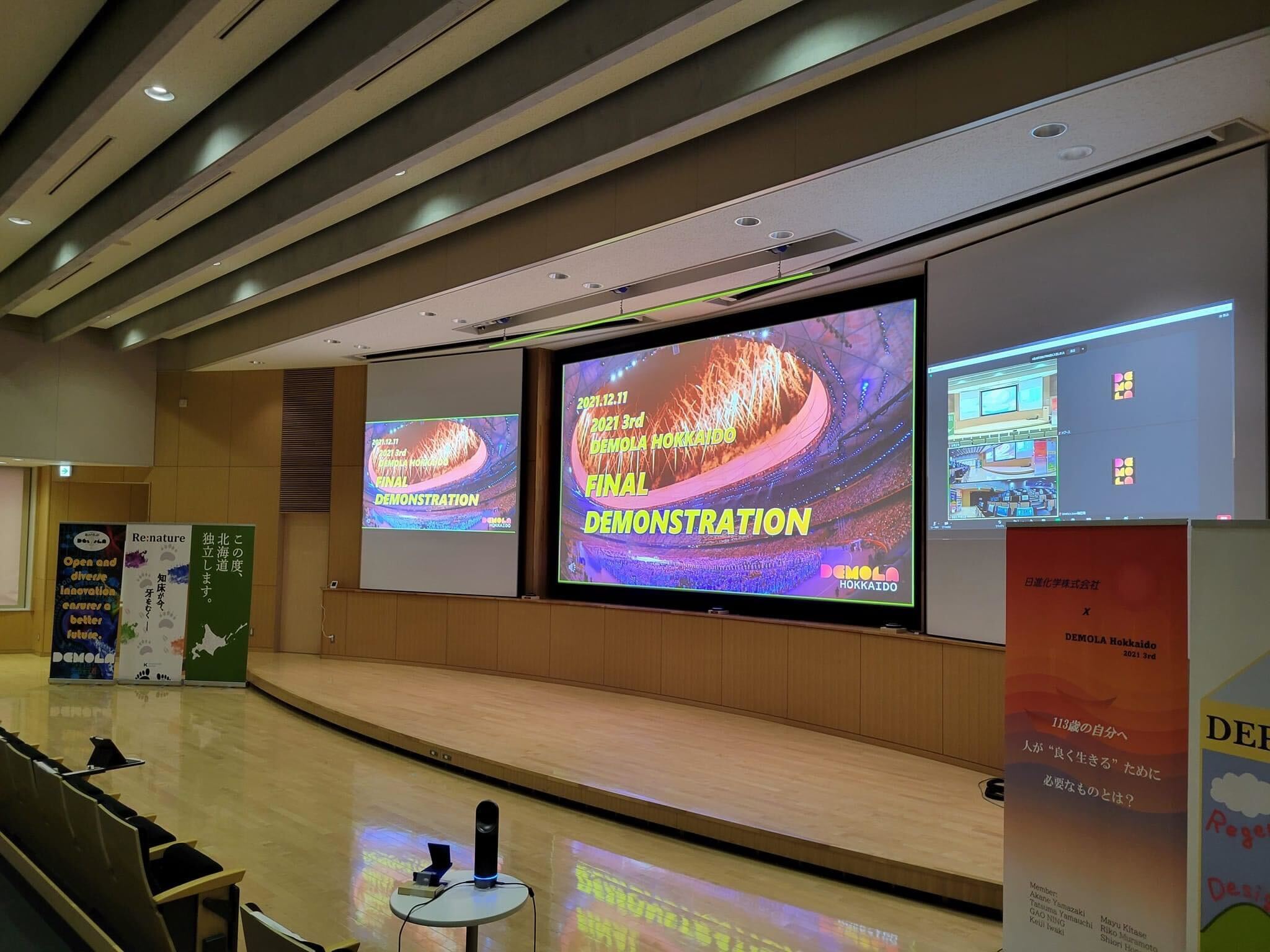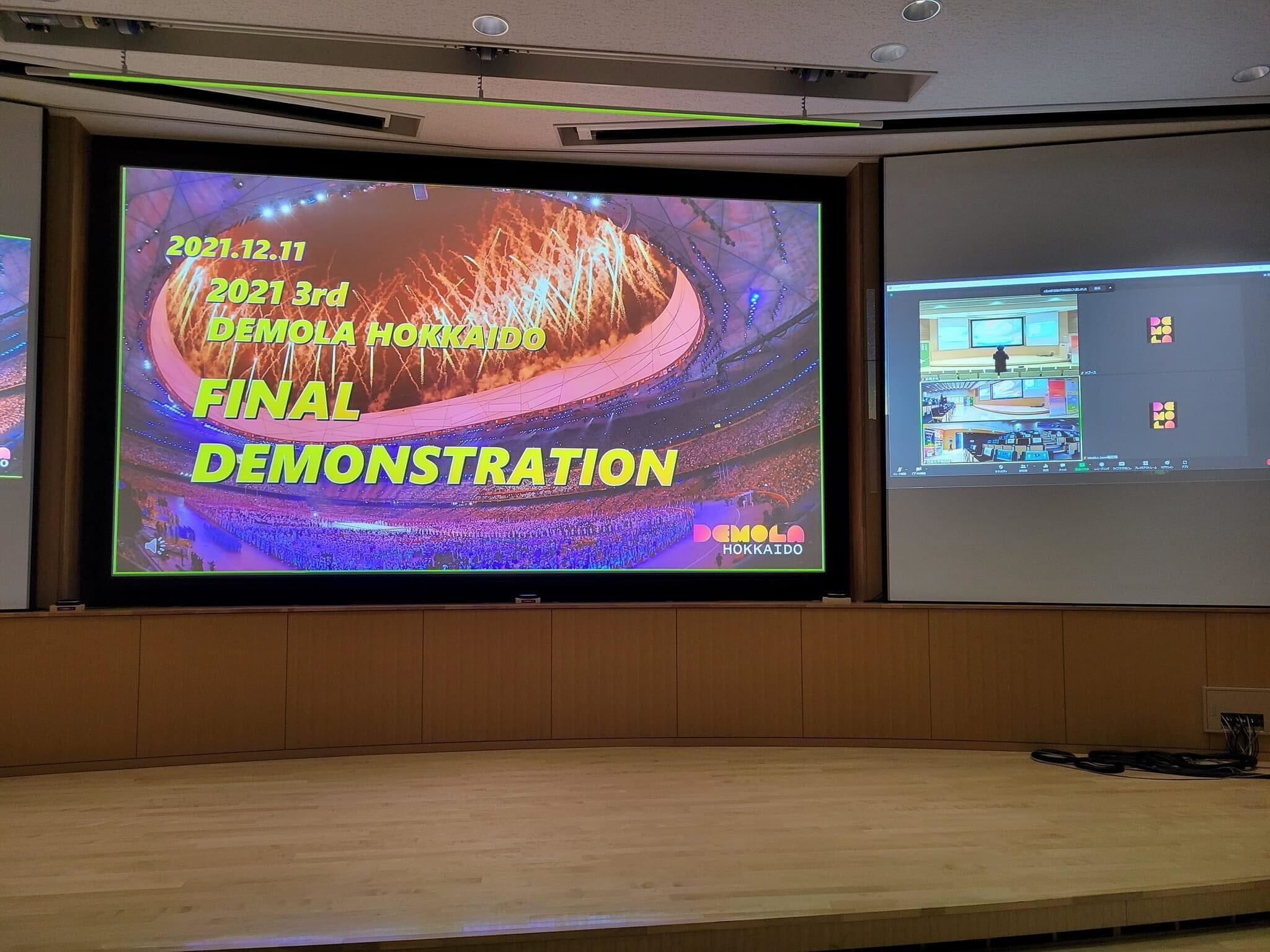 On December 11, 2021, we held the third DEMOLA HOKKAIDO Final Pitch of the year!
Each of the four teams made a presentation with their individuality and communicated their ideas to the decision makers.
It was a hybrid format with the International Center for Food & Medical Innovation at Hokkaido University and zoom, allowing for a two-way exchange that transcended geographical limitations.
The student team will now prepare a document summarizing their final proposal.
Let's work hard!
BACK