2021.2.22 お知らせ
DEMOLA HOKKAIDOは、新入生向けオンラインイベント​「ばらんば」を応援しています!
DEMOLA HOKKAIDO is supporting "Baranba" an online event for new students!
DEMOLAに参加していた複数大学の学生たちが中心となり、
​"新入生がコロナ禍で孤立せず、各大学や他大学の学生との繋がりを作り、充実した大学生活を送って欲しい"
という思いで立ち上げた「ばらんば」。​新入生同士が大学についてざっくばらんに話せる場所です。
開催日時:2021年3月16日( 14:00-17:00 )
開催場所:Zoom
​​詳しくはこちら↓
https://twitter.com/ws_en_baranba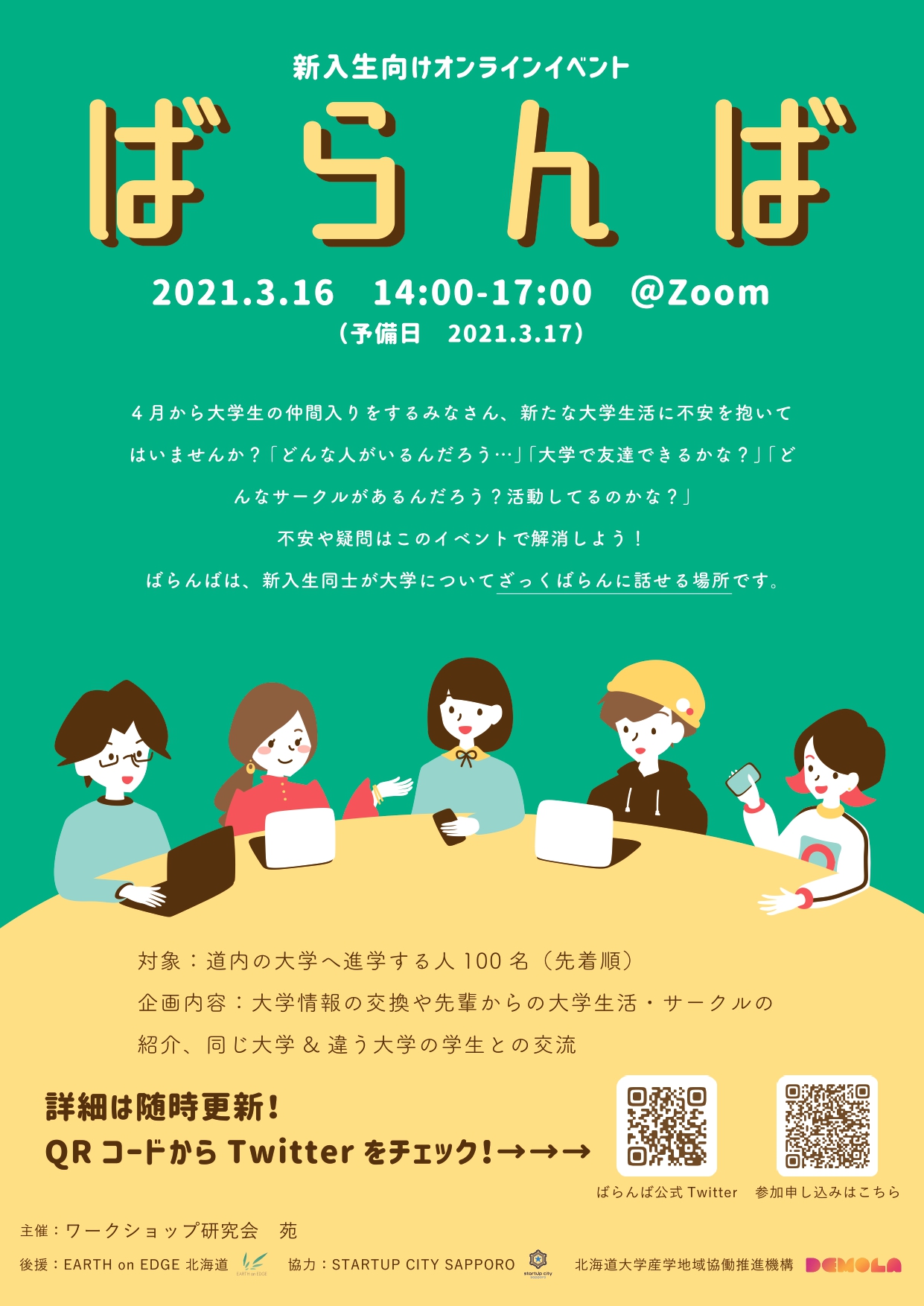 Students from several universities who participated in DEMOLA took the lead in launching "Baranba," with the hope that
"new students will not be isolated in the Corona disaster, but will be able to make connections with students from other universities and other colleges and have a fulfilling university life.
The "Baranba" project was launched with this in mind.
It's a place where new students can talk to each other about university in a relaxed atmosphere.
Date and time:2021/3/16( 14:00-17:00 )
Venues:Zoom
Click here for details↓
https://twitter.com/ws_en_baranba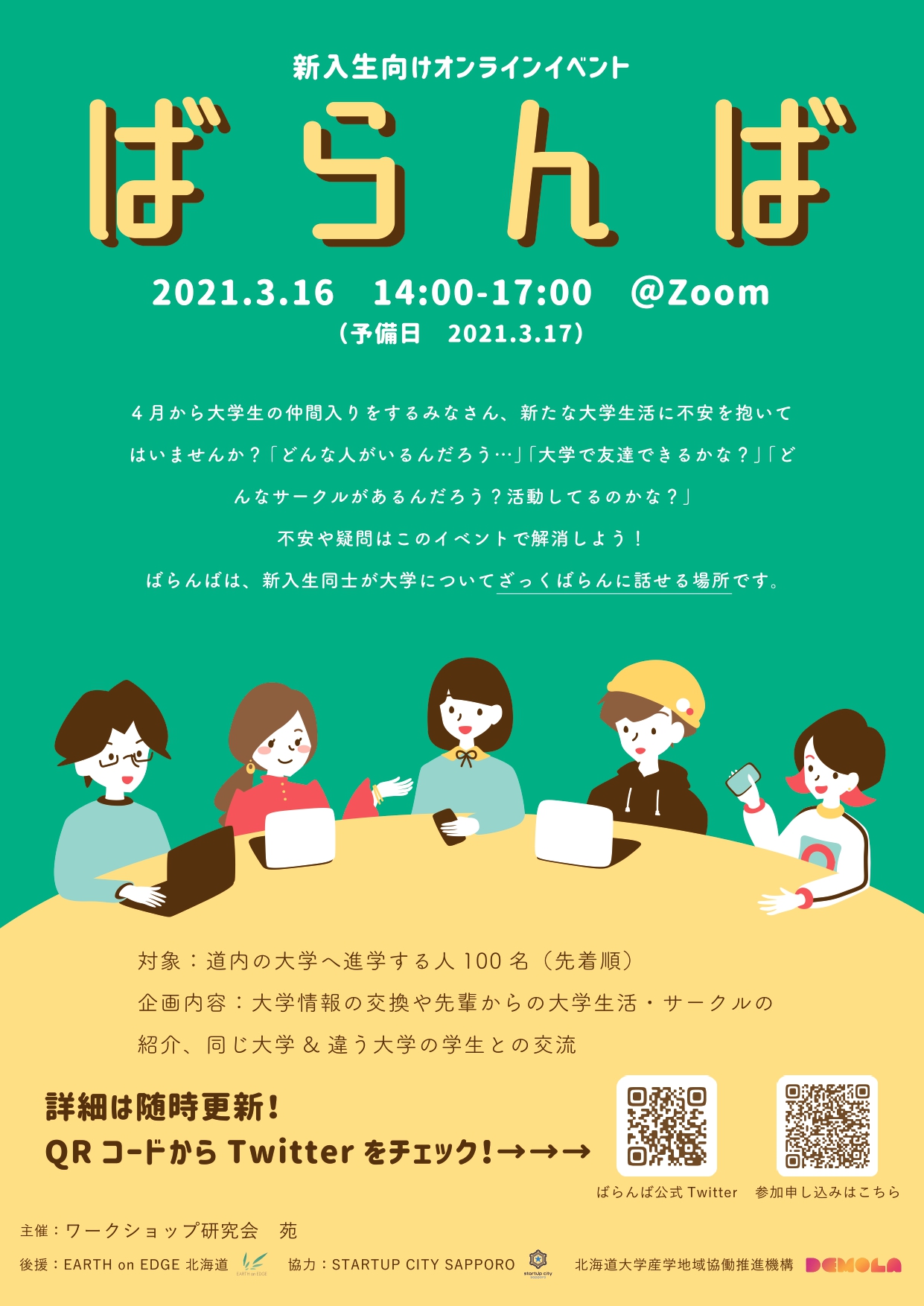 BACK