2021.6.2 お知らせ
5月29日FinalDemonstrationが開催されました
FinalDemonstration was held on May 29th.
2021_1stバッチが5月29日(土)、無事に終了いたしました。
今回ご参加いただきました、KINGRUN北海道株式会社、北海道大学ムーンショットビジョン検討チームへ
新たな価値を創造すべく6大学から学生たちが参加、そして今回は3名の留学生も参加し国際色豊かな1stバッチとなりました。
緊急事態宣言中という事もありオンラインでの開催とはなりましたが、チーム一丸となり
奮闘した結果をこのFinalDemonstrationにぶつけられたのではないでしょうか。
皆様おつかれさまでした!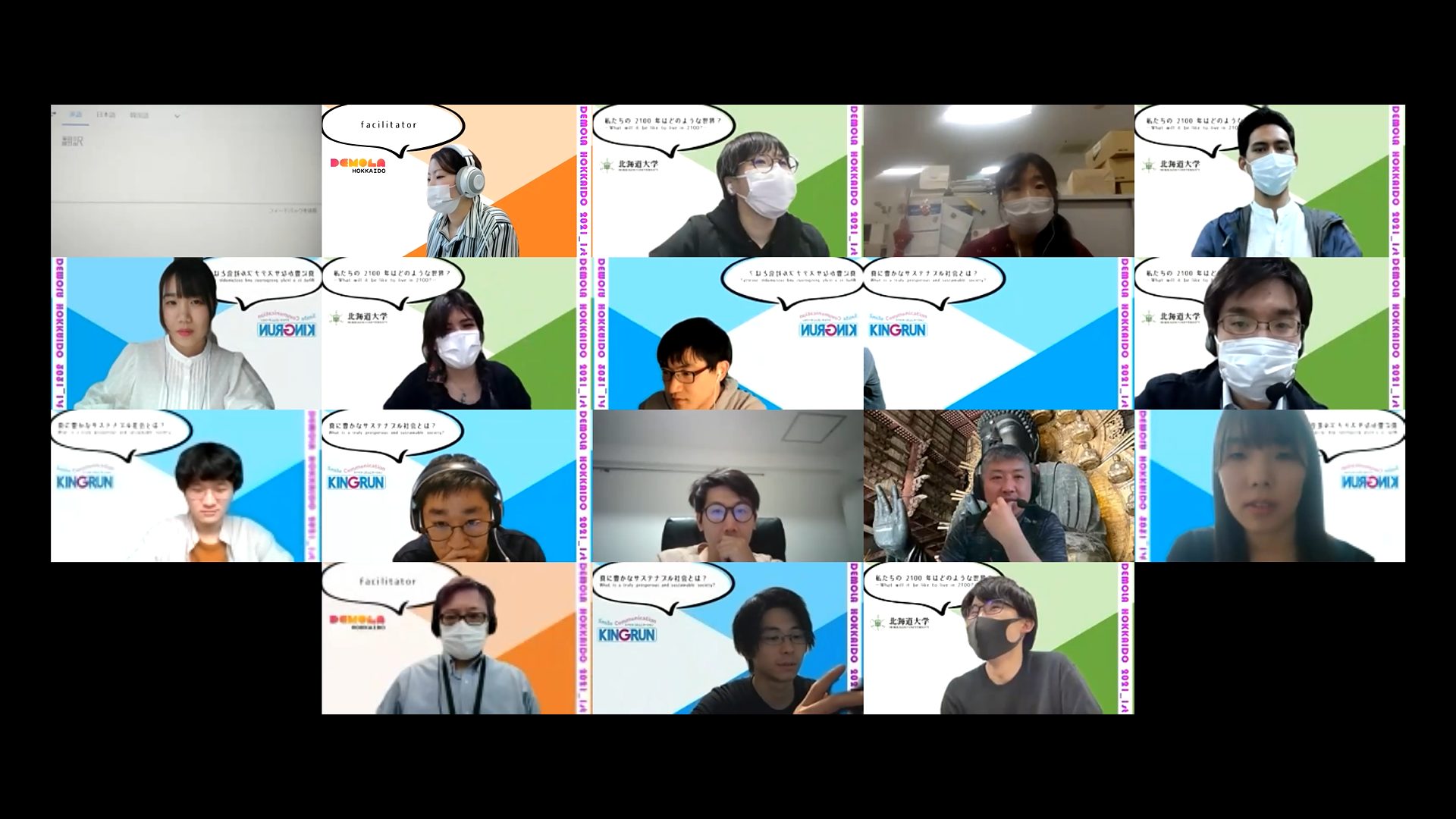 The 2021_1st Batch was successfully completed on Saturday, May 29th.
This time, students from six universities joined KINGRUN Hokkaido Co., Ltd. and Hokkaido University's Moonshot Vision Team to create new value, and three international students also participated in this year's 1st batch, making it an international event.
Although the event was held online due to the declaration of a state of emergency, I believe that the team was able to show the results of their hard work in this Final Demonstration.
Thank you all for your hard work!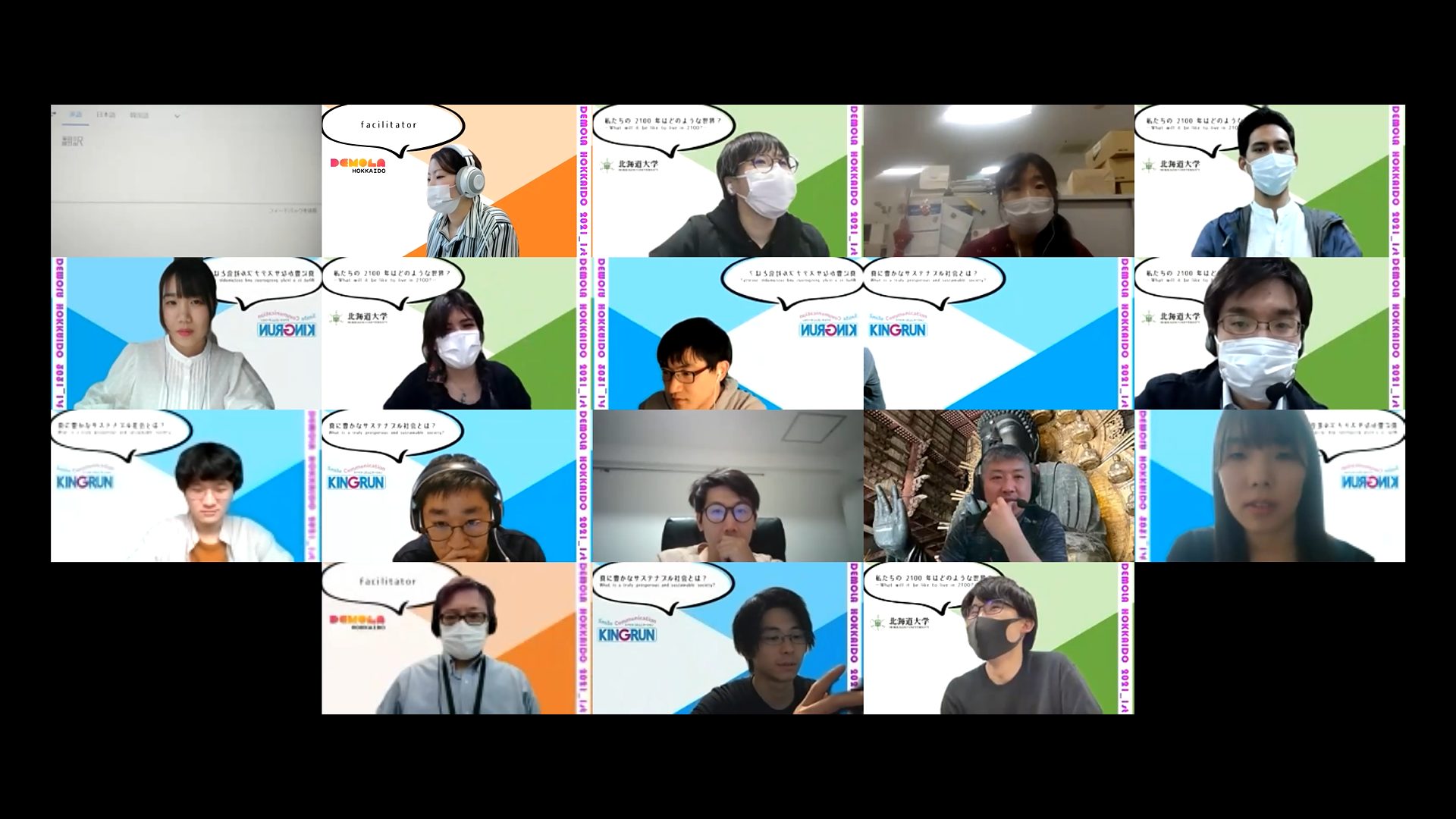 BACK